Advanced Certified Rolf® Practitioner since 1975, Pioneering Rolfing babies, children, and families, Author, Amazing Paid Speaker, Non-Profit leader moving the meter on the growth and development of humanity.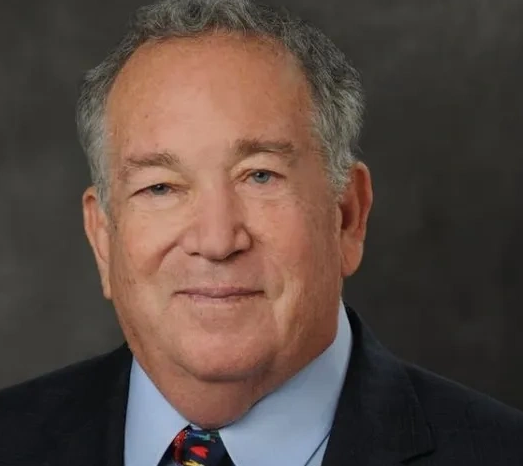 Robert Toporek is a decorated Vietnam veteran who has served two tours with the weapons squad, third platoon, Company B and Head Quarters Company 2nd battalion 173rd Airborne Brigade. May 65 - May 67. He has been awarded
Robert volunteered for the 2nd tour in Vietnam and was appointed the noncommissioned officer in charge of the 2nd Battalion civil affairs program. With a crew of wounded soldiers and no real road map they built a couple of schools, a boy scout lodge, fed an orphanage weekly, built a playground, a health clinic manned once a week by 2 volunteer Army doctors and a nurse. Every Saturday Robert would bring his ¾ ton truck out to the village and take 25+ people to see volunteer Army dentists. He also taught English to the kids in the village.
More details are in the booklet please contribute and download it today.
After Vietnam to say it best Robert has led an eclectic life transforming himself from killer to healer.
He attempted to complete college attending The Citadel as one of its first Veterans students, College of Charleston briefly, and Pierce business school. However, traditional learning inside the box of accepted traditional knowledge is not his strong suit.
Robert returned to SC and spent two years working in anti-poverty programs. First in the city of Charleston working with adult illiterates, teaching them reading, math, and job skills. In the 2nd year in a program run by Jim Clyburn the majority whip of the US House.
Robert was far too out there for rural black ministers in the far reaches of Charleston country and Clyburn personally fired him. Robert ran in the Democratic Primary and became the first person to ever lose against Jim Clyburn for the South Carolina House or Representatives.
However, during that time Robert discovered and was awarded a yearlong leadership development fellowship Awarded by the Ford Foundation.
He spent most of his time at Esalen Institute in Big Sur, California, where he ultimately led three, two-week-long gestalt and open residents programs there. After returning to SC, he did various jobs like working in a furniture warehouse, a construction crew operating a jackhammer, and anything he could do to make ends meet.
During This Period, He Ran For
Public office three times
Once for the city council
Once for the SC statehouse
Once for the SC senate
For the senate by petition as an independent
The Democratic Party tried to keep him off the ballot, but with his friends' help, Robert won a case in Federal court with three federal judges that said put his name on the ballot.
Having lost all three races, he impacted the consciousness of the people he touched. He then took a year in San Francisco I a program of transformation and enlightenment hosted by Arica school. After that, he applied for and was accepted to be trained as a Rolf practitioner.
He returned to Charleston, ran a health food sandwich shop, studied anatomy, and took one more shot in a public office. He ran for the SC House the first time Clyburn ran for office in the Democratic primary. Robert is now the first to lose an election against the US House and majority whip Jim Clyburn.
Then Robert went off into the wilderness of human development and studied with and worked Directly with Dr. Ida P Rolf for the last four years of her life. In 1978 Robert and Dr. Rolf imitated a project managed by Robert to demonstrate, document, and promote the benefits of Rolfing for babies & children. Robert continues to expand this effort and his ebook www.handsonparenting.org is beginning to make a worldwide difference.
His new ebook (soon to be published) will be the path to anywhere and anything "A Great Vietnam War Story: Beyond Survivors Guilt, the Path to Anywhere and Anything."